Welcome
to the new Hugo Junkers Homepage !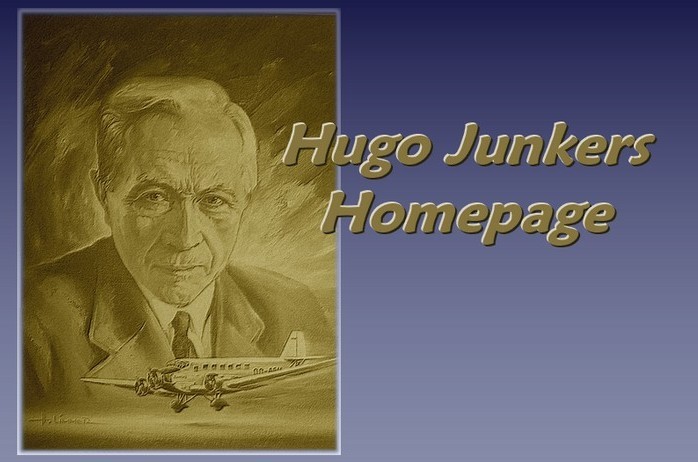 This page is dedicated to Prof. Hugo Junkers and the Junkers Flugzeugwerke AG. You will find information about all aircraft and engines, developed by Hugo Junkers, the famous German aviation pioneer, between 1915 and 1933, as well as by the Junkers Flugzeugwerke AG, which became Germany's No. 1 Nazi Weapon Factory after the death of Hugo Junkers in 1934.
The Hugo Junkers Homepage was initially generated between 1996 and 2008. Since then, no major improvments were done. Here we go with the Version 2.0 in a complete new design.
Hope you like it, Horst