Baade (VEB Flugzeugbau) 154 (PTL)
80-108 seater PTL Long range airliner, 1955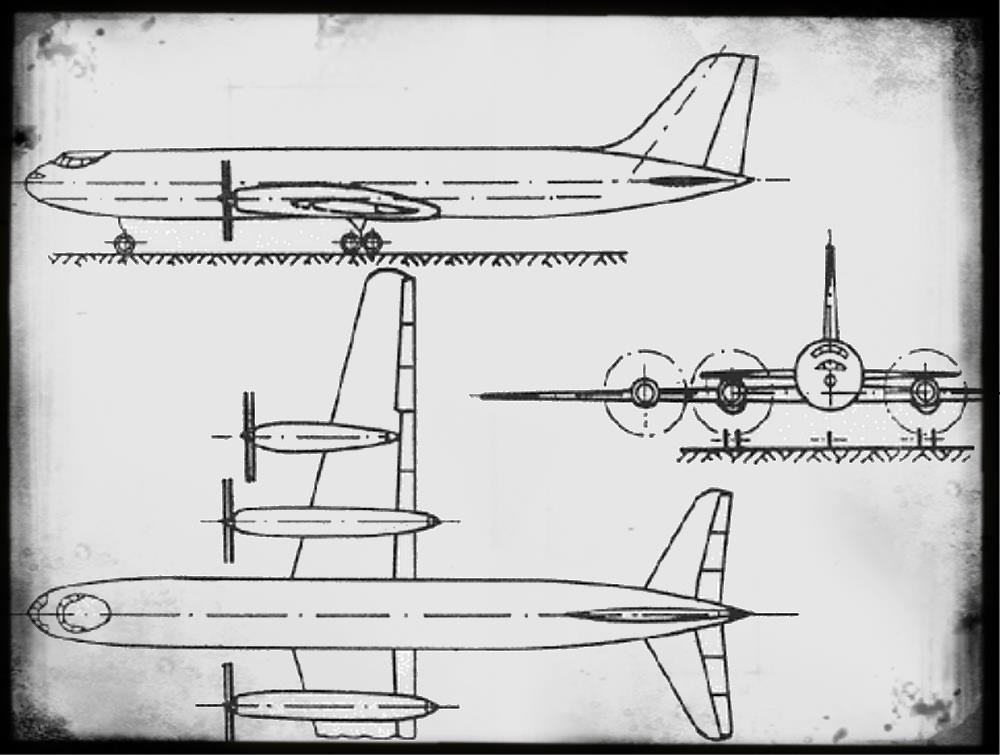 Initially the Baade 154 was intended as a 80-108 seater Long range PTL aircraft with four Pirna 018 engines. The initial design took over a slightly enlarged Baade 152 fuselage with a 3+3 seat Arrangement per row in a pressurized cabin and a cantilever low wing.
The Baade 154 PTL was quite similar to the Illuyshin IL18, which was under development in Russia at the same time. During German/Russian coordination Meeting MAP in October 1955 it was decided to stop the Baade 154 PTL development in advance of the Russian IL18.
The Baade 154 Designator was reused in 1957 for a completely new TL aircraft design.
Technical Data:
Aircraft

year
engine
length
in m
span
in m
wing area
im sqm
net weight
in kg
T/O weight
in kg
seats
speed
in km/h
range
in km

EF154

1955


4 x Pirna 018

41,20

40,00

200

40000

65000

80-108

700

2500
Weblinks:
Literature:
Reinhard Müller
Brunolf Baade und die Luftfahrtindustrie der DDR
Sutton Verlag, 2013, ISBN 9783954001927
Read at Google Books
introduced Aug 2017
http://hugojunkers.bplaced.net/
contents last updated 24.08.2017