Junkers J11 (CLS.I)
see also: J11 Production List
Naval Surveyer Aircraft, First Flight 23 Oct 1918, 3 built
developed by Junkers + Co. in Dessau, built at Junkers-Fokker Flugzeugwerke
Historical Background: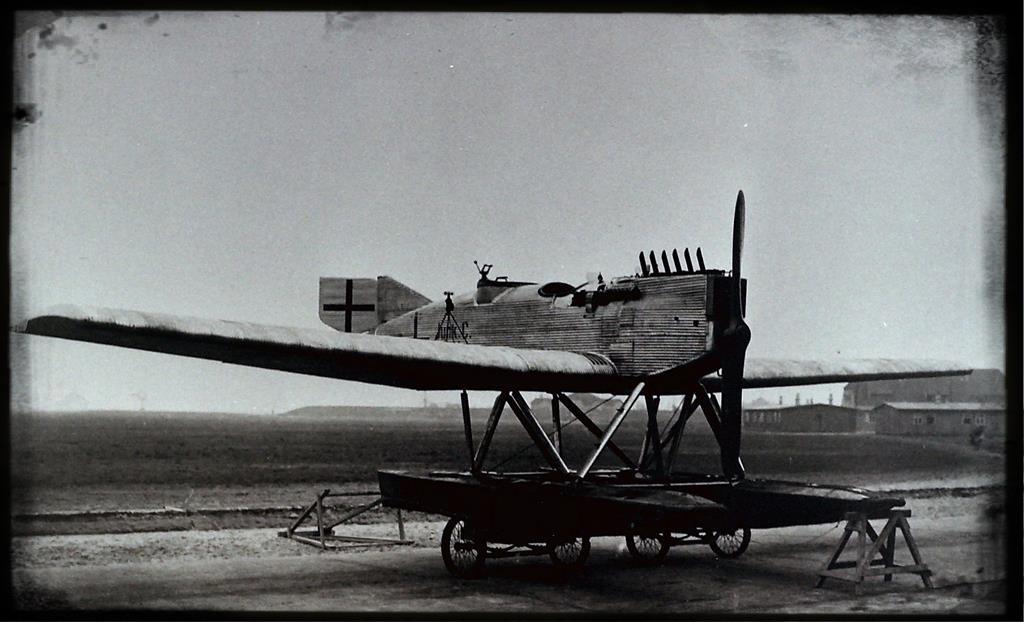 In 1918 Hugo Junkers started discussions with the German Navy about utilizing his all metal aircraft. Junkers purposed a derivate of his J10 aircraft as a naval reconaissance aircraft. One design was the conventional J10 as a cantilever monoplane, a second design saw the J10 as a double wing aircraft. Junkers managed to convience the German Navy, that a cantilever monoplane version would satisfy their demand and the German Navy put an order for three test aircraft.

Two aircraft of the J10 production line (7501 and 7503) were modified to J11 standard. They got a new rear fuselage and a larger wing, as well as two swimmers. On October, 23rd 1918 Richard Thiedemann of the German Navy took off for the first flight of the Junkers J11. The test flights continued after the end of WW I. For more stability a fixed tail was adapted to the aircraft. This fixed triangle tail became typical for the early postwar aircraft designs of Junkers, i.e. the F13.

Due to the end of WWI no more J11 aircraft were ordered by the Navy. A total of three aircraft were modified to the J11 standard. Experiences from the J11 test programme were further utilized for the A20- and F13 seaplane versions after WW I.
Aircraft

year

engine

length
in m

span
in m

wing area
im sqm

net weight
in kg

payload
in kg

seats

speed
in km/h

range
in km

J 11 (CLS-1)

1918

Benz DIIIa (136kW)

8,80

12,75

26,60

915

505

1 pilot +
1 seat

180

500
Weblinks:
Junkers.de - J11 Desricption (German)
airwar.ru - Site with a lot of J11 Photos and textes (Russian)
Literature:
no dedicated J11 Literature known yet

introduced Jul 1996, transfered Jun 2017
contents last updated 25 Dec 2002