Junkers EF61
see also: Junkers EF61 Production List
high altitude experimental and bomber aircraft, 2 built, F/F 04.03.1937
highlever monoplane, corrugated metal, designed by Herbert Wagner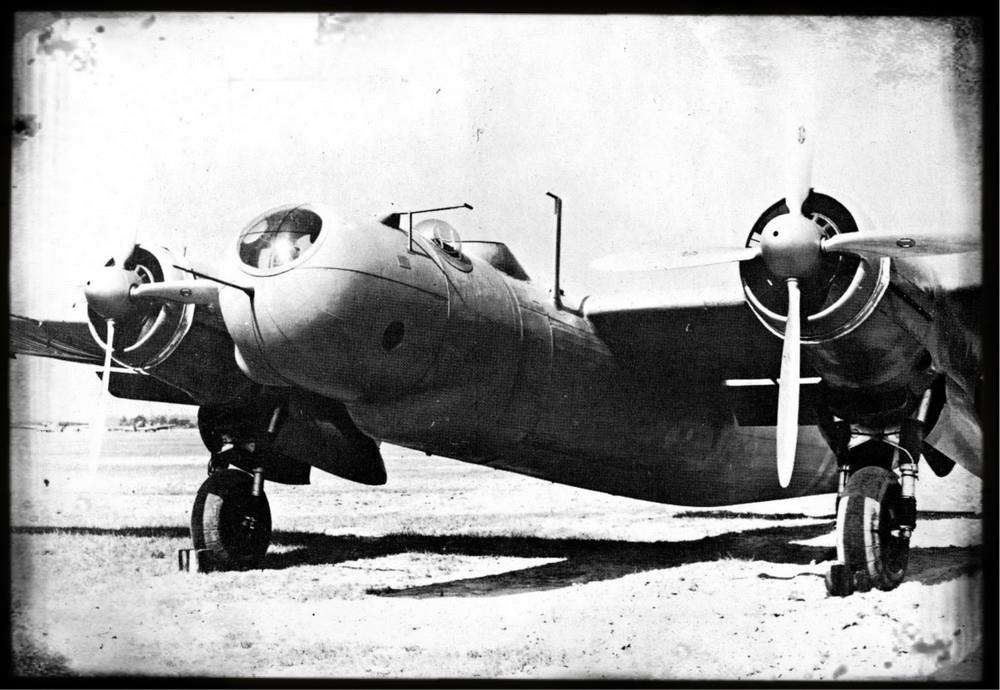 Historical Background:
In December 1935 the RLM asked Junkers Flugzeugwerke for the developement of a high altitude bomber aircraft. The developement of this aircraft was started by Herbert Wagner, who had joint Junkers Flugzeugwerke in September 1935 and who became member of the executive board in 1936. Junkers Flugzeugwerke had already gained experiences with high altitude aircraft during the developement of the Junkers Ju49 of 1932. Nevertheless the EF61, as Wagner's design was designated, was a complete new approach.

In March 1936 the construction of the first prototype EF61-E1 (serial no. 4931) was started. This prototype was equipped with two DB600D engines as the projected Jumo 211 engines were not ready for production at this time. Problems also arised with the projected Relitt-glazed and pressured nose section, so that the prototype E1 was still equipped with an unglazed nose section. The first flight of the EF61 was performed at Dessau on March, 4th 1937. A second prototype was built during 1937. This one got a small window at the nose section, but the complete glazed nose section was still missed. The second prototype flew first December, 18th 1937, but it also crashed during flight tests a short time later.

The project was stopped after the construction of the second prototype as the problem of a fully glazed nose section, which was evident for a bomber aircraft at this time, could not be solved.

Technical Data:
Aircraft

year
engine
length
in m
span
in m
wing area
im sqm
net weight
in kg
payload
in kg
seats
speed
in km/h
range
in km

Ju61

1937

2 x DB600A (740kW)

14,36

27,00

n.a.

n.a.

n.a.

2 seats

300

n.a.
Weblinks:
Literature:
introduced Jul 1996, transfered Jul 2017
http://hugojunkers.bplaced.net/
contents last updated 21 Apr 2003