AB Aerotransport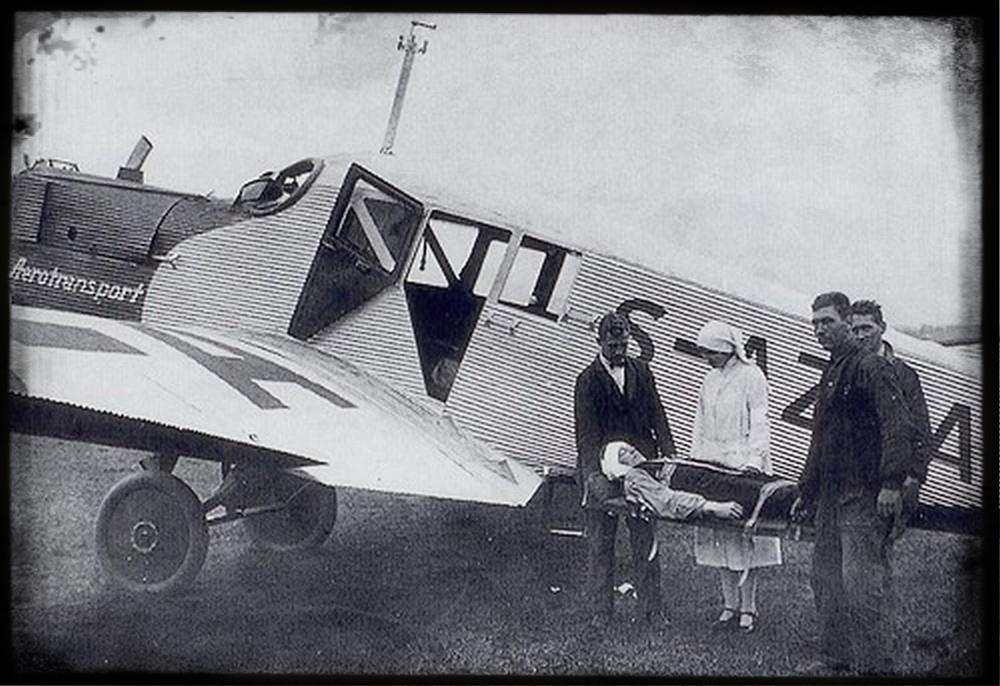 A.B. Aerotransport Junkers F13

Founded:
27.03.1924 founded by Carl and Adrian Florman
02.06.1924 initial operations Stockholm-Helsingfors

Shareholders:
Junkers Flugzeugwerke A.G. (58%)
Private SWedish Group under leadership of Florman (50%)

Management Positions:
Carl Florman (chairman)

Network:
Stockholm to Helsingfors since June 1924

Company Development:

Discussions about an immediate setup of a Swedish air transport arise in November 1923, when KLM, Deutscher Aero-Lloyd and the Danish D.D.L. proposed the inaugeration of a continental airmail line from France/Netherlands to Malmo in Sweden. On the other hand the Junkers Luftverkehr Russland was looking for a partnership for the Russian routing from Sweden to Persia. This routing was already established in Russia, but it was still missing the connection from Leningrad to Helsingfors and Stockholm. While Aero O/Y should connect Leningrad with Reval/Tallinn and Riga, a new partner was needed for the connection from Reval/Tallinn to Stockholm. Carl and Adrian Florman joint the discussion and proposed the foundation of a Swedish airline and the purchase of English built De Havilland DH50 aircraft.

Due to financial problems Florman was unable to order these De Havilland aircraft. On the other side, De Havilland was also unable to deliver the aircraft on short notice. On his search for other providers Florman got into contact with Junkers Flugzeugwerke A.G., which was willing to deliver their new Junkers F13 aircraft to Florman's airline and who was interested in taking shares of the new airline as a payment. Carl and Adrian Florman founded their new A.B. Aerotransport in March 1924 and already in June 1924 the regular flights between Stockholm-Lindarängen (Seaport) and Helsinki started.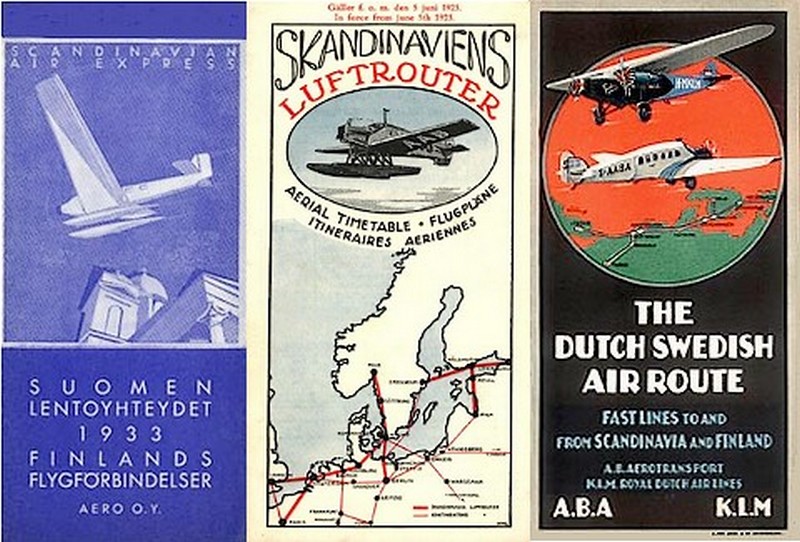 Aero O/Y, ABA and KLM Scandinavian Air Express Timetables
(c) Airline Timetable Images

In 1925 A.B. Aerotransport got the rights for the route from Malmo via Hamburg to Amsterdam. During 1925 and 1926 this route was flown under competition with KLM, but in 1927 both airlines cooperated on the route and formed the Scandinavian Air Express, which was flown until 1929. In 1926 a further route from Malmo and Copenhagen via Gothenburg to Oslo was introduced. Still the originally planned connection from Stockholm to Leningrad, Moscow and Teheran did not become reality, as Junkers Luftverkehr Russland meanwhile was dissolved. Instead night post flights were introduced by A.B. Aerotransport between larger towns. Nevertheless with the collapse of Junkers Luftverkehr in 1926 even A.B. Aerotransport was missing its financial backings and subsidies were paid by the Swedish Government for A.B. Aerotransport.

Since Hugo Junkers lost his own airline empire in Germany in 1926, he had only little interest in his participations in foreign airlines. The developement of A.B. Aerotransport therefore mostly took place independent from Junkers. Finally in 1931 Junkers sold his final shares of A.B. Aerotransport to Swedish shareholders and finished his influence on that company.

After the war, ABA merged with SILA (Svensk Intercontinental Lufttrafik) and began transatlantic flights with the Boeing B-17, acquired from the U.S. Air Force and modified by Saab to carry 14 passengers. Then, in 1946, ABA merged with the Norwegian and Danish national carriers to form SAS (Scandinavian Airline Systems).

Further Reading at other Sites:
Rob Mulder's Homepage with excellent G24 A.B. Aerotransport Story
introduced Aug 1996, transfered Dec 2017
http://hugojunkers.bplaced.net/
contents last updated 28 Dec 2004