Oesterreichische Luftverkehrs AG (OELAG)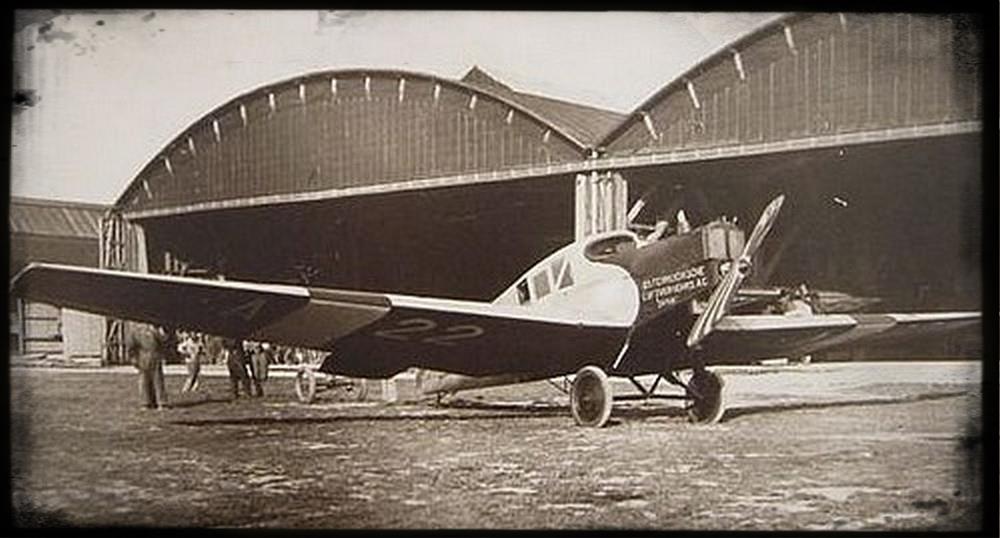 OELAG F13 at Aspern

Founded:
03. May 1923 in Vienna

Shareholders:
Dr. Walter Bardas-Bardenau (1%)
Hugo Junkers (49%)
Austrian Railroad (50%)
of 1 billion Inflationskronen

Management Positions:
Dr. Wagner-Jauregg (since July 1923)
Ferdinand Deutelmoser

Network:
Munich, Vienna, Budapest
Nuremberg, Graz, Klagenfurt

Company Development:

Following WWI the Allies prohibited the construction and import of aircraft in Austria. Therefore it was impossible to set up an Austrian air traffic during the initial years of peace. Foreign airlines were the first to perform an air traffic in Austria, like the Compagnie Franco Roumaine de Navigation Aerienne which operated a daily flight from Romania to Vienna since May 1922. But on 14th September 1922 Austria regained its territorial rights and air traffic was now allowed for Austrians as well.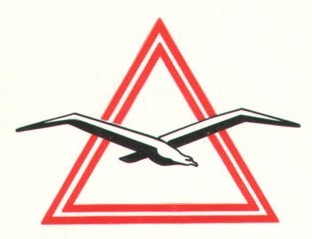 OELAG Logo

Dr. Walter Bardas-Bardenau was looking for partnerships to set up Austria's initial airline company. He found this partnership with Junkers Flugzeugwerke, who were willing to supply the necessary aircraft in exchange for company shares of the new airline. An additional partner was found with the Austrian railroad company and on 3rd May 1923 the new airline got an air traffic approval.Two weeks later on 14 May 1923 two Junkers F13 airliners were delivered to the new company, which was named OELAG. Junkers provided the two aircraft to OELAG and got 49% of the company shares in exchange for these aircraft.

From the beginning OELAG was part of the newly formed Transeuropa Union. Since 23 May 1923 OELAG operated the route from Munich to Vienna-Jedlesee on behalve of TREU. On 28 July 1923 this route was extended to Budapest and operated together with the Ungarische Aero Express (Flugfahrt A.G.).

On 27 April 1925 Aerolloyd Warschau started its operation from Warsaw via Cracow to Vienna building up another link from East Europe to the Southern Junkers network. On 17th May 1925 OELAG started the service from Klagenfurt to Vienna on behalve of TREU.

When Junkers Luftverkehr was integrated into Lufthansa in 1926, OELAG continued to operate the previous TREU routes for themself. On 15th September 1926 OELAG left the Europa Union offically. Luft Hansa took over the former 50% shareholding capital from Junkers.

But even when the relations between Junkers and OELAG were broken, OELAG kept a close connection to Junkers Flugzeugwerke during the following years. Junkers aircraft became the standard equipment of the OELAG fleet until its merger with Lufthansa on 31st December 1938, when Austria became part of the German Reich. OELAG was officially dissolved and completely integrated into Lufthansa on 16th June 1939.

Further Reading:
OELAG - detailled OELAG timetable
Public Transport - History, Fleet, Pictures
Flugplatz Aspern - History of Vienna's air traffic
Seaplane Pilot ASSOCIATION AUSTRIA - SPAA - OELAG seaplane Ops from Vienna
introduced Feb 2005, transfered Dec 2017
http://hugojunkers.bplaced.net/
contents last updated 12 Feb 2005