Junkers Zweigwerk Halberstadt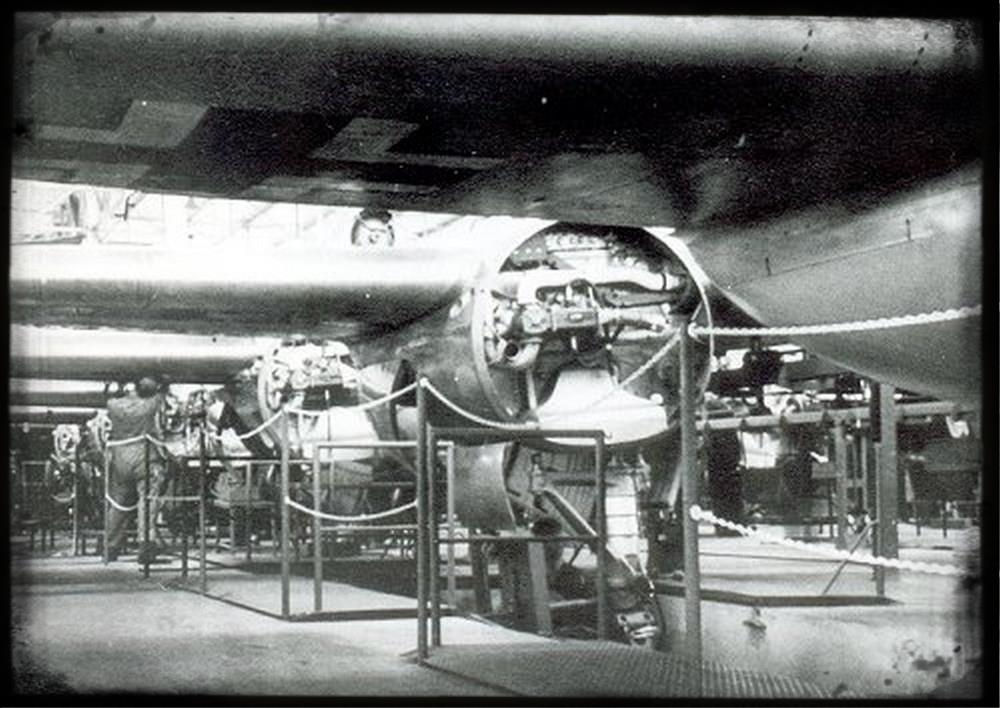 Final Ju88 Tail and Wing Production at Halberstadt
The Zweigwerk Halberstadt was established by Junkers Flugzeugwerke in 1934 for the serial production of Ju88 wings. The facility construction started in November 1934 and already in March 1935 the production was started. The facility was located in Halberstadt at the Klusstrasse 38. The Halberstadt facilities offered about 389 thousand square metres of shop area. With an average workforce of 8100 people it was the second largest Junkers facility following Dessau.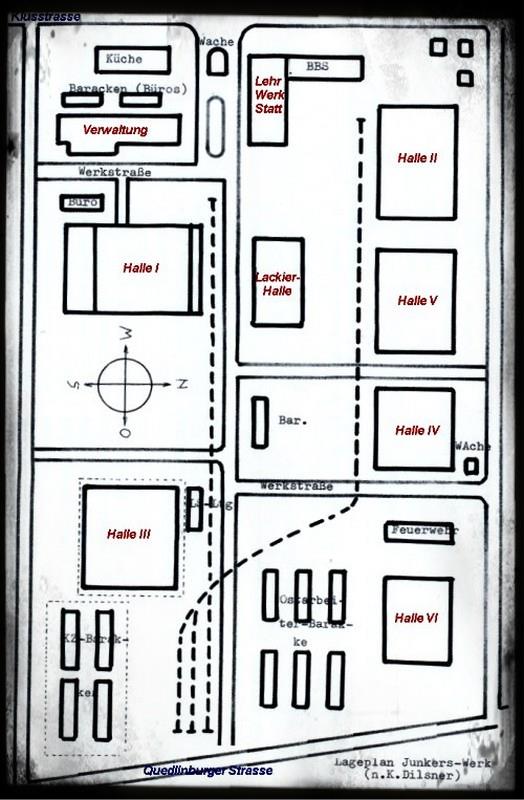 Facility Plan of Junkers Halberstadt

Due to the increasing number of air raids the production at Klusstrasse was transfered into caves South of Halberstadt in the end of 1944. One facility was located at the Felsenkeller (named Makrele I, while a second facility was transfered into a cave at the Sternwarte (Makrelle II). About 900 people from the KZ Buchenwald were forced to work here.

Major bombings of Junkers-Halberstadt:
08.04.1945 Junkerswerke and Railway Station

During WWII several outposts of the Halberstadt facilities were built at decentralized facilities:

Torgau (135km from Halberstadt)
Kleinwangen (70km from Halberstadt)
Brottewitz (145km from Halberstadt)
Mühlberg (155km from Halberstadt)
Dresden (205km from Halberstadt)
Plauen (165km from Halberstadt)

A larger facility was planned at Langenstein-Zwieberge. Nearly 5000 prisoners from KZ Buchenwald were forced to built up a 17km long cave system in the Thekenbergen between April 1944 and April 1945. The cave system at Thekenberge was named Malachit and it was intended for the serial production of jet engine parts. The works were stopped by the end of WWII on 11th April 1945. A total of 4400 people were killed during the construction works and during the evacuation of the camp at the final war days. Since 1980 the Malachit bunker construction was continued for the NVA of the German Democratic Republic. The cave system was mainly used for storage of military equipments. After the German reunification the old GDR Marks were collected and stored here until 2001, when the bunker system was closed.

After WWII the Maschinenbau Halberstadt GmbH used the former Junkers Flugzeugwerke facilities at Klusstrasse.

Further Reading at other Sites:
vimudeap Object with photos from Malachit
Sachsen-Anhalt with infos about the prisoner camp at Zwieberge
Literature:
introduced Feb 2004, transfered Dec 2017
http://hugojunkers.bplaced.net/
contents last updated 14 Feb 2004