Junkers K16
see also: Junkers K16 Production List
three seater highlever passenger monoplane, F/F 1921, 15 built
developed by Junkers Flugzeugwerke in Dessau, designed by Otto Reuter and Pinkert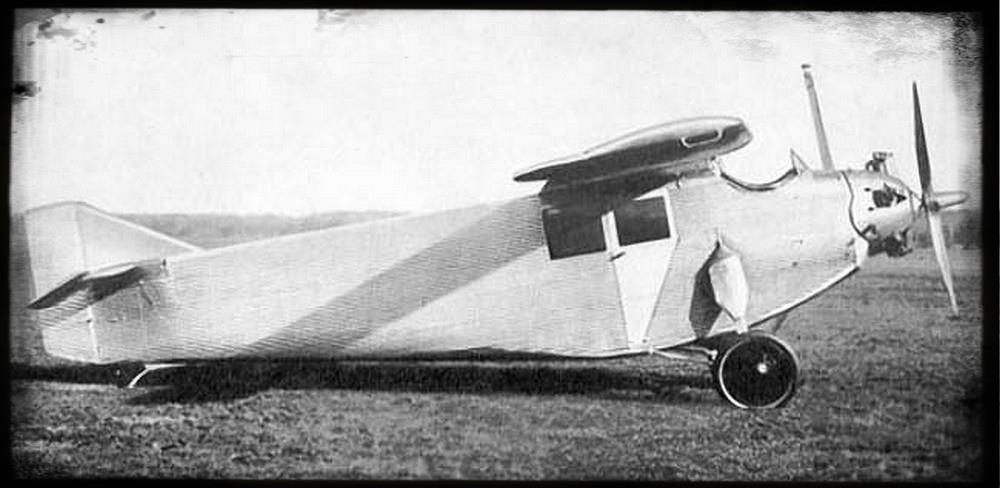 Historical Background:
While the principle approach of the J15 proved the highlever monoplane approach of von Doepp, several problems had to be solved with the J15 design. The pilot's seat was located behind the wing. Therefore the pilot had a bad view towards the ground. Also the Mercedes IIIa engine was not allowed by the Allied restrictions for aircraft used in Germany. Reuter therefore started a complete new design, which was equipped with smaller Siemens Sh4 engine. This engine was much smaller than the Mercedes IIIa and now Reuter and Pinkert were able to locate the pilot seat in the front of the aircraft. The new design was designated J16, but was later renamed as K16 (K=Kabinenflugzeug / cabin aircraft). On March, 3rd 1921 the K16 prototype (c/n 526) was first flown by Zimmermann. When the Allies stopped the complete German aircraft industry in March 1921, the K16 prototype was flown to the Netherlands, to prevent its confiscation. Together with the J15, the K16 prototype was stored there by Fokker until summer 1923. The aircraft is transfered to International Aviation Exhibit at Goteborg in July 1923. In spring 1924, the prototype underwent several modifications at Dessau. First a new undercarriage and a more aerodynamic rear fuselage was introduced, as well as a stronger Siemens Sh5 engine. This version was called K16a. In a second step the prototype got a new wing and was called K16ba. Several engine versions became available for the b-series.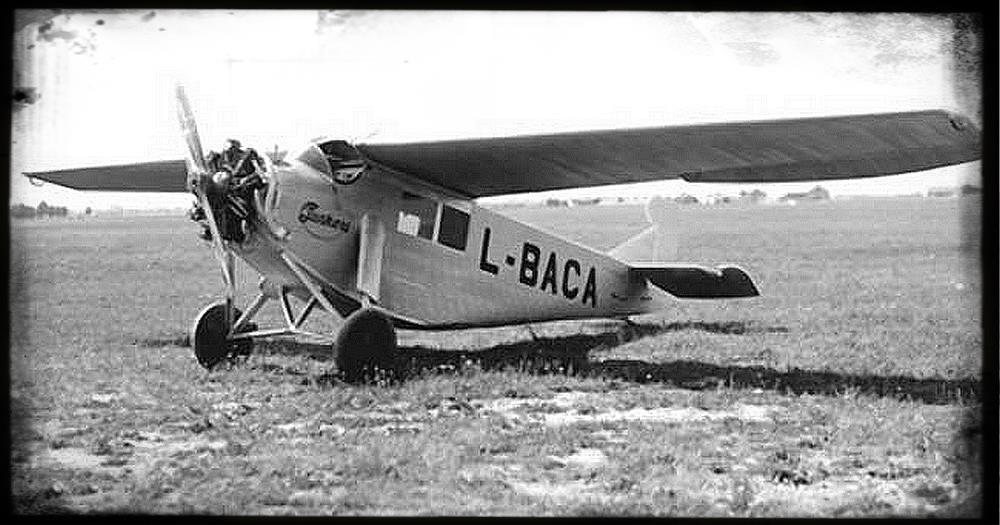 Late Junkers K16bo design

Junkers' major purpose for the K16 was the utilization as a small airliner aircraft on routes with lower demands, where the F13 was not economical enough. But the German air traffic increased rapidly and the K16 was no longer interesting to the German airlines, when it became commercially available in 1924. A total of 17 aircraft were built. A few of them were also used as private aircraft. It seems, as if all K16 serial produced aircraft were built in 1925.
Aircraft
year
engine
length
in m
span
in m
wing area
im sqm
net weight
in kg
payload
in kg
seats
speed
in km/h
range
in km
K16
K16a
K16ba
K16be
K16bi
K16bo
1923
1924
1924
1924
1927
1928
Sh4 (46kW)
Sh5 (62kW)
Sh5 (62kW)
Lucifer (74kW)
Sh12 (92kW)
Walter NZ120 (88kW)
8,00
8,00
8,00
8,00
8,00
8,00
11,00
11,00
12,80
12,80
12,80
12,80
16,50
16,50
19,00
19,50
19,50
19,50
430

535

n.a.
n.a.
282

315

n.a.
n.a.
1 pilot+
2 pass.
145

170

n.a.
n.a.
600

600

n.a.
n.a.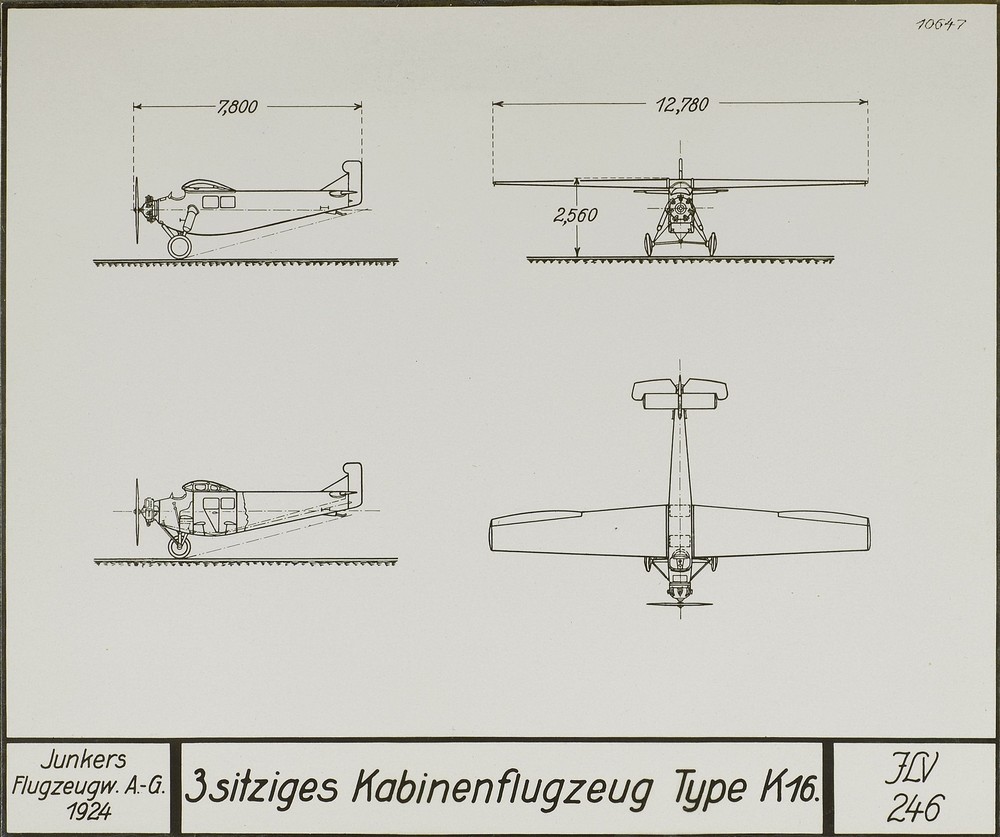 K16 Series:
K16, initial prototype of 1921 with Siemens Sh4, later converted to Sh5
K16a, modified prototype of 1924 with new undercarriage and rear fuselage parts, Siemens Sh5
K16ba, modified prototype of 1924 with new wing, Siemens Sh5
K16bi, Siemens Sh12
K16bo, Walter NZ-120
K16ce, Bristol Lucifer, nose section modified
Weblinks:
Literature:

introduced Jul 1996, transfered Jun 2017
contents last updated 6 Jan 2003