Junkers Ju248
see also: Junkers Ju248 Production List / Junkers Ju248 Model Kits
rocket interceptor aircraft, 3 built, F/F August 1944 or 31.12.1944,
centerlevel monoplane, smooth metal, developed by Prof. Hertel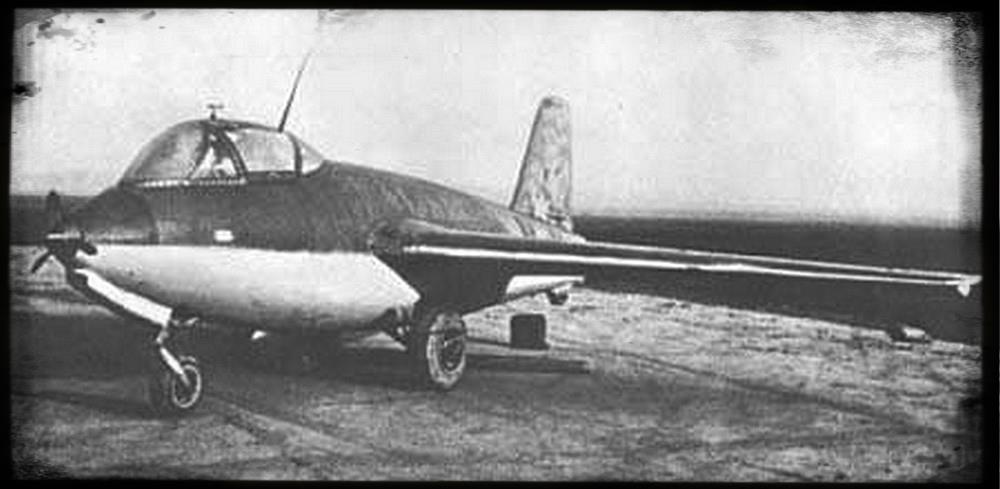 Junkers Ju248 / Messerschmitt Me263
The Ju 248 was a further development to the Messerschmitt Me 163B starting in mid 1944. This developement was transfered from Messerschmitt to Junkers on demand of RLM, when Messerschmitt's construction office went out of capacity. Prof. Hertel started an investigation of the lacks of the Me163, i.e. short time of engine performance, bad take off performance due to the Me163 skies and troubles during landing.

The wings were taken from the Me 163B and the fuselage was redesigned in many parts. Instead of the typical skies of the Me 163, the Ju 248 got a retractable undercarriage. Three prototypes were built, but only one was flown by Pancherz in August 1944 towed by a Me 110 (or a Ju188 probably) without engines. A second flight should have been performed on December, 31st 1944 with Ju248V1. The further development was retransfered to Messerschmitt as Me 263, but did not continue due to the end of WWII.

The Ju248 prototype was captured by the Soviets at Dessau. Schinziger reported, that the Ju248 developement was continued at Dessau and several test flights were performed, during which Matthies should have been killed, while the remaining two prototypes were transfered to Russia. Nevertheless other reports are talking of an EF126, in which Matthies died. In sofar Schinzinger's report might have named the Ju248 by mistake instead of the EF126. However, the developement of the Ju248 was continued by the Russians as well after WWII. Some reports speak of a transfer of the Ju248 developement to Siebel at Halle, where the DFS 346 developement was already under work.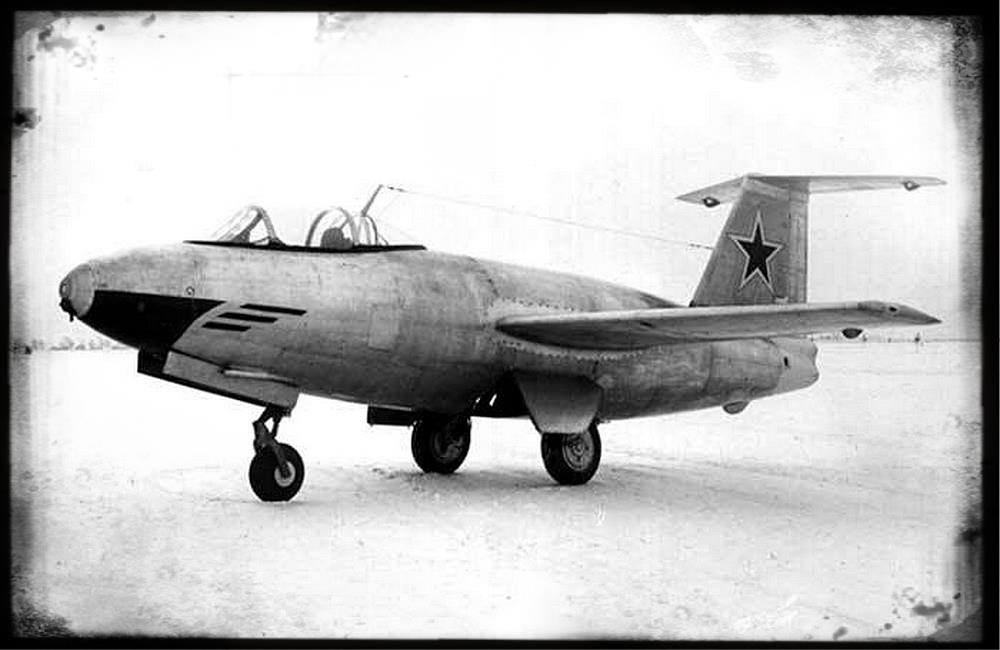 Mikoyan + Gurevich I-270
Later the prototypes were transported to Russia for further developement. The Mikoyan-Gurevich I-270 was directly based on the Ju248. As the Russians did not trust the swept-back wing of the German design, the wing and tail unit design was changed on the I-270. First flight of the I-270 was performed in 1946, however without engines but towed by a Tu-2. First flights with engines followed in 1947. However due to several crashes the I-270 programme was stopped shortly afterwards.

Personal Remarks:
Even if a lot of sources are mentioning the I-270 as a direct derivate of the Ju248, I have some doubts about this. The I-270 is not a tailless design as the Ju248 is and it has also no swept wings. There is much more similarity to the EF 126 than to the Ju248. As Schinzinger has mismatched the Ju248 with the EF126 in the question of Matthies' crash, it might be, that the Ju248 developement was not clearly seperated from the EF126. An interesting fact is, that the Russians study the Me163 designs and within these studies of course they will have studied the Ju248 as well, but there are no official documents about further developement activities upon this types in Russia. On the other hand a large developement programme was under work for the EF126 in Russia, which finally resulted in five prototypes. However, the I-270 performed its first flight already in 1946, the same year, when the first EF126 became airborne in Dessau. Probably to late to influence the I-270 designs. Therefore it might be, that the I-270 was influenced by the Ju248, however it is not a simple derivate of the Ju248.


Technical Data:


Aircraft

year
engine
length
in m
span
in m
wing area
im sqm
net weight
in kg
payload
in kg
seats
speed
in km/h
range
in km

Me163B
Me263
Ju248
I-270

1942
Project
1944
1946

1 x Walter HWK509A (1700kp
1 x Walter HWK509C (2000kp)
1 x Walter HWK509c (2400kp)
Dushkin-Glushko RD-2M-3V

5,92
7,88
7,90
8,91

9,30
9,50
9,50
7,75

17,30
17,80
17,80
12,00

1385
2065
2005
1546

2610
3035
2785
2574

1
1
1
1

950
1000
1000
1000

80
15 minutes
100
9,05 Minute

Weblinks:
Literature:

introduced Jul 1996, transfered Aug 2017
http://hugojunkers.bplaced.net/
contents last updated 6 Jul 2003