Gas Engine Model VI
Following the experimental Model I to V, Oechelhaeuser and Junkers started with the design of the Model VI in 1891. The later very early Junkers & Co engineers August Wagener, Emil Wergien and Wilhelm Lynen supported Hugo Junkers during the design.
This was their first real high power gas engine for real industrial applications. Junkers used his opposed Piston design, which he had developed on the M III/V, also on this large scale engine, which was designed for 116 hp thrust. The engine was finished for test runs on 10th January 1892.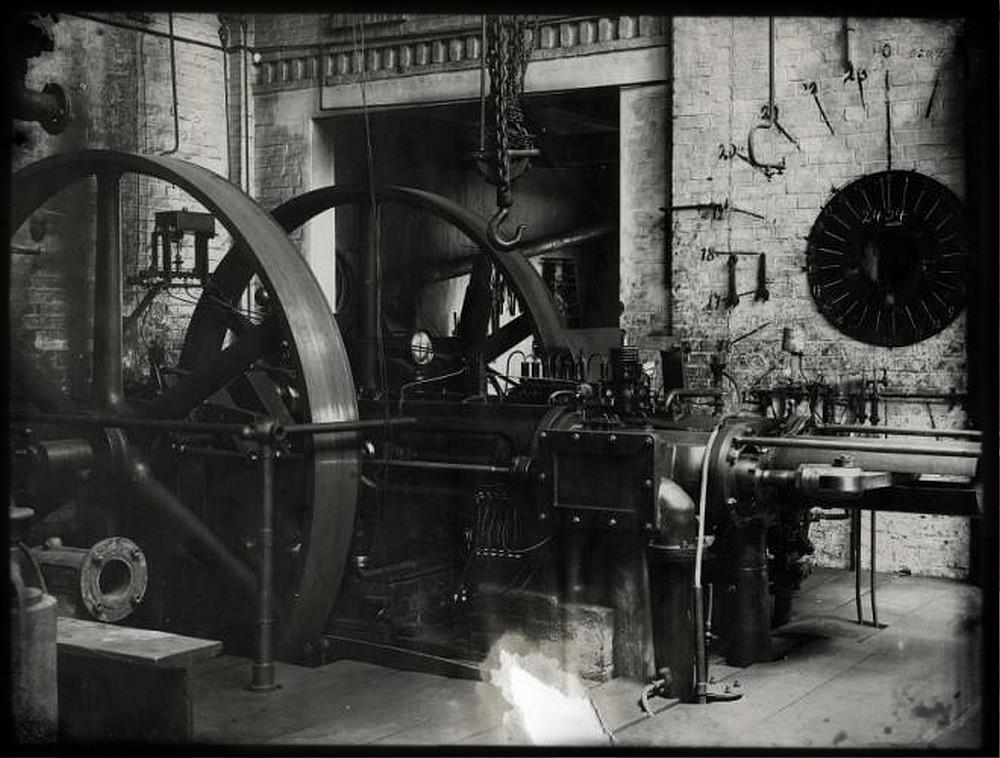 The engine had a Piston Diameter of 200mm and the specific fuel consumption was 40% less than the best Otto engine of that time. The Model VI was the prototype for a series of engines, which were intended to be produced at Berlin-Anhaltische Maschinenbau Aktiengesellschaft (Bamag).
In July 1892 Junkers and Oechelhaeuser signed a patent DRP 66961, which described the Model VI Gas Engine.
Weblinks:
gwf-gas.de - Excellent article about Oechelhaeuser's gas engine developments
Junkers.de - Gas Engine Patent 66961 Background Story
Google Patents - Oechelhaeuser and Junkers Gas Engine Patent
Literature:
Alfred Kirschke
Die Gaskraftmaschinen
Salzwasser-Verlag, 1909, partially available at Google Books
Wilhelm v. Oechelhaeuser
Beitrag zur Geschichte der Grossgasmaschinen
in: Jahrbuch des VDI, 6. Band
Springer Verlag. 1914, partially available at Google Books
introduced Sept 2017
http://hugojunkers.bplaced.net/
contents last updated 2 Sept 2017