Baade (VEB Flugzeugbau) 160 - 178
Jet Trainer Designs of 1956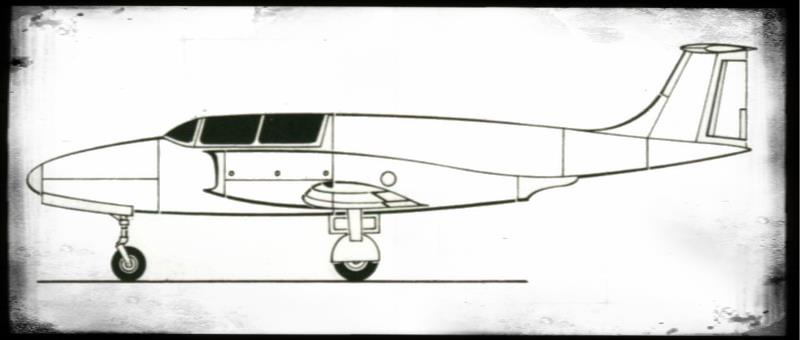 Baade 160-178 Jet Trainer Designs (from Fliegerrevue Extra, "DDR-Luftfahrtindustrie", 1991)
Beside Baade's passenger airliner designs 151 to 155, VEB Flugzeugbau was engaged in the development of a two seat Jet Trainer since 1956. Several designs were investigated under individual type Designators in the range of 160 to at least 178.
The E.Sk 160, 167, 170, 175 and 178 were equipped with the French Turbomeca Aspin Jet engine, while the E.SK 161, 163, 164, 165, 166, 174 and 176used the Turbomeca Marbore Jet engine.
None of These Projects was finally realized. The Jet Trainer development seemed to have been stopped in 1959, when the type Designator "160" was used again for an improved Baade 152 development.
Technical Data:
Aircraft

year
engine
length
in m
span
in m
wing area
im sqm
net weight
in kg
T/O weight
in kg
seats
speed
in km/h
range
in km

161

1956

1x Marbore 3,9kN

9,35

10,00

13,00

1400

2150

2

518

930
Literature:
Flugrevue Extra
DDR Flugzeugbau - Aufstieg und Fall
Special Edition 1991
introduced Aug 2017
http://hugojunkers.bplaced.net/
contents last updated 25.08.2017