Junkers L1
Six Cylinder, four stroke, air cooler, designed in 1920/25
Initial developements for an aircraft engine were started at Junkers in 1920 with the Junkers L1 engine. The L1 engine was mostly used for static tests. Since 1923 several modifications led to subtypes L1a and L1b. The L 1a and L 1b differ in bores of the cylinder. It seems as if the L1 engine was not mounted into an aircraft until 1925. At that time the Junkers L2 was already in serial production.

A small L1 production line was set up in 1925 as well, however these engines seemed to be used for research only. Only a few L1 serial engines were built, most of them were mounted to the smaller Junkers sports aircraft, like the T19, T26 and T29.

Technical Data:

Engine Designator
year
Cyl.
Bore
in mm
Stroke
in mm
Volume
in litres
Compress.
in %
length
in m
Height
in m
Width
in m
Weight
in kg
T/O Power
in kW
Cruise Power
in kW
RPM.

Fuel
Consump.
g/kWh
L 1
L 1a, b
1920
1925
6
6
95
100
120
120
5,10
5,65
6,0
5,0
n.a.
1,12
n.a.
0,8
n.a.
0,7
n.a.
136
56
63
n.a.
58
1800
1850
n.a.
350

Aircraft Types equipped with L 1:

Focke Wulf A16b
Two Focke Wulf A16 (D-658, D-659) were bought by Junkers Luftverkehr in 1925.
These aircraft were equipped with the L1 and designated A16c.
Both aircraft were transfered to Luft Hansa in 1926
and in 1928 they were modified to A16c with Siemens Sh12.
Other A16s were equipped with Daimler or Siemens engines.

Focke Wulf S 1a
This training aircraft was equipped with several Siemens engines.
It is also reported to be equipped with the Junkers L 1a engine.

Focke Wulf GL 18
The A16 derivate GL 18 was equipped with two L 1a engines.
Only a single aircraft D-967 was built.

Junkers T26ba and T29b
The Junkers sports aircraft T26 was equipped with Junkers L 1a engines,
as well as the further developed T29, which was also equipped with L 1b.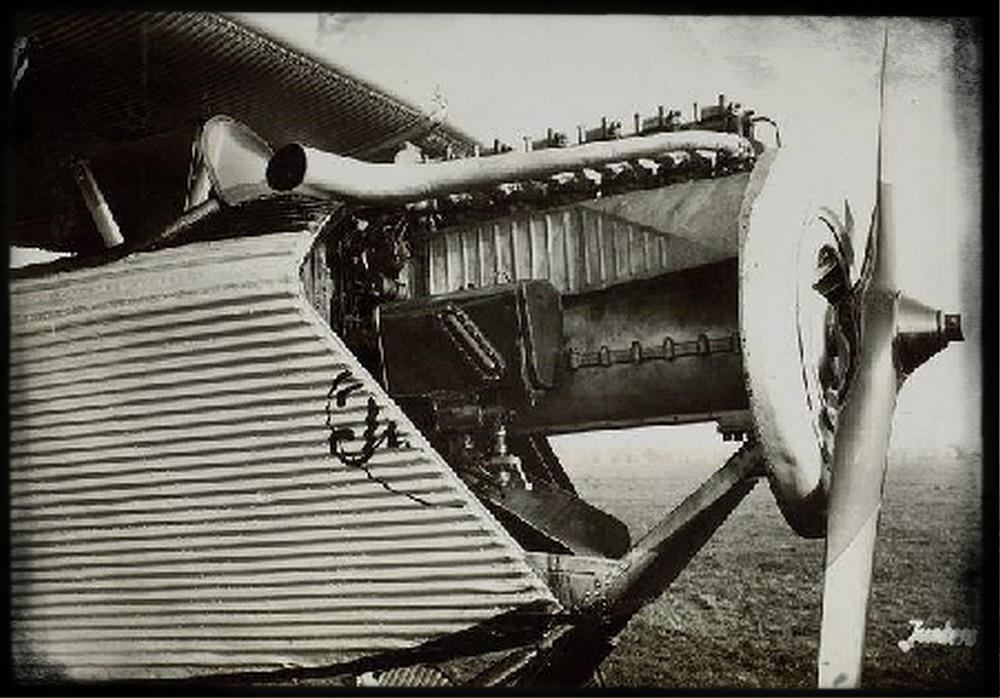 Junkers L1 Engine mounted on a Junkers T19
Weblinks:
introduced Nov 1996, transfered Aug 2017
http://hugojunkers.bplaced.net/
contents last updated 14 Sep 2003