Junkers G38
see also: Junkers G38 Production List / Junkers G38 Survivors / Junkers G38 Philatelic Items / Junkers G38 Model Kits
34 seater centerwing monoplane Passenger Aircraft , F/F 6 Nov 1929
developed by Junkers Flugzeugwerke in Dessau by Zindel and Pohlmann

Junkers G38
Historical Background:
At the end of the twenties Hugo Junkers returned to his idea of a large scale transport aircraft. Initial steps toward this direction were already made in the early twenties with the JG1, which had to be destroyed following the demand of the Allied forces and during 1925 with the J1000 project. In 1927 Junkers and Zindel started with the design of postal seaplane under the designator J40 for transatlantic missions. A landplane version was developed under the designator J38. The German Navy was interested in the J40 design, but finally Junkers led the developement towards the landplane version, which was financed by the Reichsluftfahrtministry.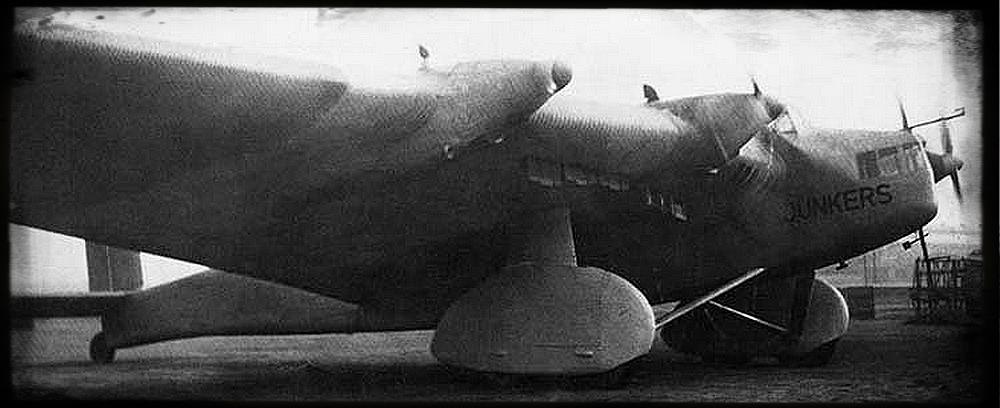 Junkers G38 (Prototype)

The developement of this J38 took more than two years. On November, 6th 1929 Junkers pilot Zimmermann flew the G38 (c/n 3301, D-2000) first. This G38 was used for extensive demonstration flights during 1930. On April 10th 1930 Zimmermann and Schinzinger achieved several world records with the G38 with a payload of 5000 kg at Dessau. In November 1930 the G38 performed a Europe round trip, which finished the flight tests of the G38. In July 1931 the G38 prototype was delivered to Lufthansa. A second and final G38 was built during 1932. Both aircraft were used by Lufthansa on its Berlin-London routes during the following years. The G38 was the largest landbased aeroplane at the end of the twenties.




Junkers G38ce (late design)

Following the successfull test flights of the G38 Junkers advised Zindel to develope a special G38 for military purposes under the designator K51. Already in 1928 Mitsubishi from Japan showed interest in the G38 design and asked Junkers for a heavy bomber design, which finally led to the K51 concept. In April 1930 a license agreement was signed between Junkers and Mitsubishi for the K51 production in Japan. A Junkers team under the heading of Schade went to Japan during that time and supported Mitsubishi with the further developement. Parts for the first two prototypes were manufactured at Dessau and delivered to Japan. In 1931 the first Ki 20 or Type 92, as the aircraft was called in Japan, was first flown by Zimmermann, who was specially sent to Mitsubishi for this mission. A further four Ki20 were built until 1935. These serial line aircraft were built with Japanese components and therefore showed slight differences to the G38. Like the German G38s of Lufthansa, the Japanese Ki20s underwent several engine changes. Initially the Junkers L88 engines were used, which were also manufactured under license at Mitsubishi, later these were changed to Jumo 204 engines. The Ki20 was used until the beginning of WWII as a heavy bomber aircraft by the Japanese forces.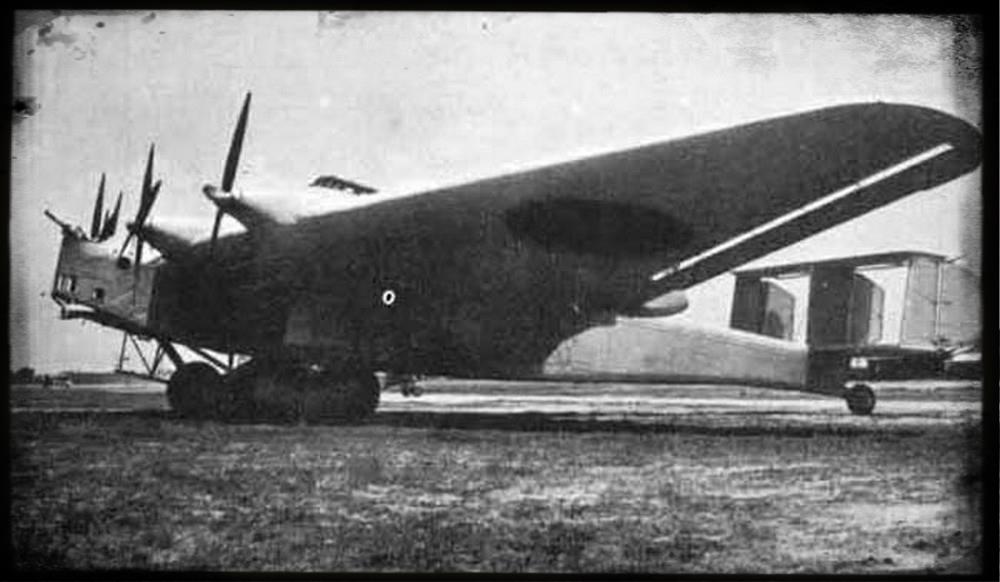 Mitsubishi Ki20


Record Flights of the G38:

10.04.1930 World Record Flights with 5000kg payload:
On April, 10th 1930 Junkers pilot Zimmermann achieved the World Record with 5000 kg
on board the G38 (c/n 3301, D-2000) between Dessau and Leipzig
with a speed of 184,5 km/h over 100km and 172,9 km/h over 500km.
The total distance of 501,6km and the flight time of 3hrs and 2 minutes
was also flown for the first time with a payload of 5 tons.


Technical Data
Aircraft

year
engine
length
in m
span
in m
wing area
im sqm
net weight
in kg
payload
in kg
seats
speed
in km/h
range
in km

G38
G38ce
J40
K51
Ki 20

1929
1931
1928
1929
1932

2 x L8 (294kW) + 2 x L88/55 (588kW)
4 x L88/55 (588kW)
as G38
4 x L88
4 x L88

21,45
23,20
21,40
23,20
23,20

44,00
44,00
44,00
40,00
44,00

290,00
290,00
280,00
290,00
294

14910
16800
13000
16400
14912

6325
7200
7000
9100
10456

5+13
7+34
5+?
10
10

190
200
210
270
n.a

1950
760
2300
3700
n.a.
Junkers G38 Designators:

A major problem of the G38 was the engine design. Both aircraft underwent several modifications, especially regarding the engine section. Several subtype designators are therefore available for the G38
G38a, prototype, 2 x L8 outboard, 2 x L88a inboard, enlarged fuselage and passenger cabin, May 1931
G38b, 2nd prototype, 2 x L8, 2 x L88a, double floor cabin, not built, completed as G38ce
G38ce, 2nd prototype, 4 x L88a, May 1932
G38ci, 2nd prototype, 4 x Jumo 204 (550kW)
G38fi, 2nd prototype, 4 x Jumo 204A
G38di, prototype, 4 x Jumo 204A
K51, military version of the G38, none built in Europe
Ki20, Mitsubishi license production, 4 x L88, later also Jumo 204, also combination of L88 inboard and Jumo 204 outboard. For trials also Kawasaki Ha-9 engines were installed.
Weblinks:
Literature:
National Advisory Commitee for Aeronauticas
The Junkers G38 Commercial Airplane
Aircraft Circular No. 116, May 1930
Download PDF here: NASA.GOV
Wolfgang Zaehle
Grossverkehrsflugzeug Junkers G38
MFI Magazin, Scale Dokumentation
Download PDF here: Modellsport
Hubertus Hentschel
Die Flüge der Junkers G38
Eigenverlag, 2008
Download PDF here: Aerophilatelie.de
n.n.
Giant of the Air - the latest German Liner
Popular Mechanics 1931
Download PDF here: Google-Books
Fred Guetschow
Junkers G38 - Das erste Grossflugzeug der Lufthansa
Aviatik-Verlag, 1995, ISBN: 978-3925505065

introduced Jul 1996, transfered Jun 2017
http://hugojunkers.bplaced.net/
contents last updated 22 Feb 2003