Junkers T19
see also: Junkers T19 Production List
2-3 seater highlever monoplane Trainer and Sport, F/F 14 Jul 1922, 1 built
developed by Junkers Flugzeugwerke in Dessau, designed by Zindel, Starke, Haseloff and Freundel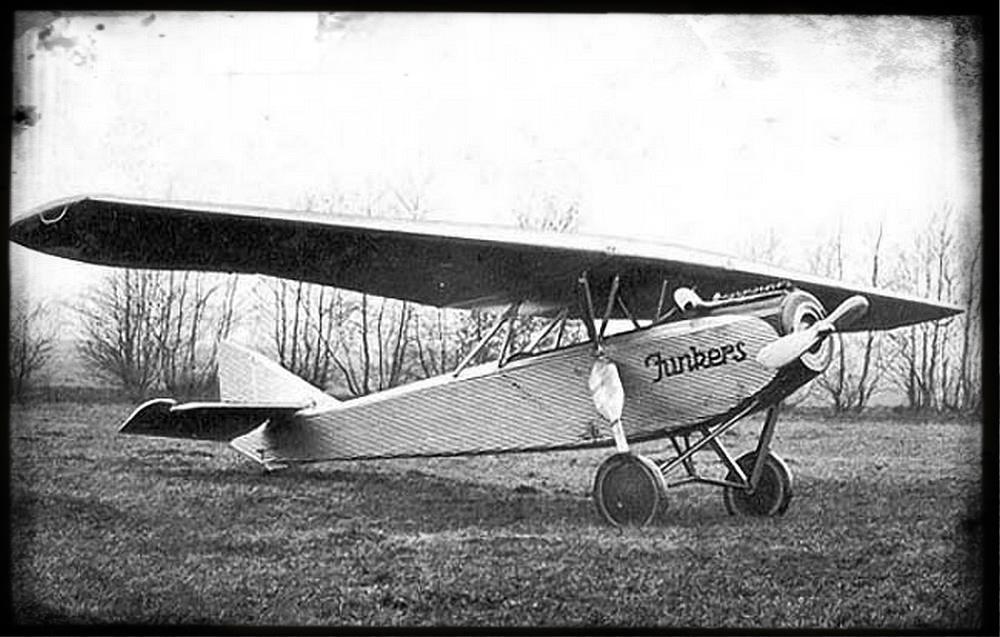 Historical Background:
The Junkers T19 was another design of a series of highlever monoplane designs. Offically this aircraft was designed as a training and sport aircraft, but in 1922 the costs of all-metal aircraft compared to the simpler wooden/textile constructions were to high to generate a market demand for such aircraft. Therefore Junkers used the T19 design as an experimental aircraft to gather more expierence about highlever monoplane and double wing aircraft. The cockpit was capable for three persons, one pilot and two passengers and was equipped with a door on the right side.

On July, 14th 1922 the first flight was performed. A total of three aircraft were produced in 1922. Each of them was equipped with a different Siemens engine and got an own serial designator. The second T19 (c/n 529) was also used as a test bed for the Amstrong Genet engine (59kW) and for the Junkers L1 (57kW). In 1923. The three J19 aircraft were mostly used by Junkers for the Research of highlever monoplanes and their flight behaviour and controls. The results showed a critical behaviour of the aircraft, which crashlanded several times during the flight Tests.
In 1923 two Junkers T19 participated in the Gotenburg Flight comptest, of which one became the third in the competition.
The experiences from the T19 design were later used for the developement of the high lever aircraft of the Russian Fili production. The later Junkers T23 and Junkers T26 were further developments of the Junkers T19.
Aircraft

year
engine
length
in m
span
in m
wing area
im sqm
net weight
in kg
payload
in kg
seats
speed
in km/h
range
in km

T19
T19a
T19be

1922
1922
1922

Siemens Sh4 (46kW)
Siemens Sh5 (62kW)
Siemens Sh12 (92kW)

6,85
6,85
6,85

11,25
11,25
11,25

19,00
19,00
19,00

515
525
545

235
235
235

1 pilot +
2 pass.

115
135
160

330
360
420
T19 Series:
T19, initial prototype of 1922 with Siemens Sh4
T19a, Siemens Sh5
T19be, Siemens Sh12
Weblinks:
Literature:

introduced Jul 1996, transfered Jun 2017
contents last updated 21 Jun 2017